Registered Guide & Outfitters
364 McCarthy Loop
Hamilton, Montana 59840-9146
406-363-4129
Email: [email protected]
BIG GAME HUNTING

OVER 30 YEARS EXPERIENCE GUIDING WILDERNESS EXCURSIONS IN THE ROCKY MOUNTAINS

IDAHO HUNTS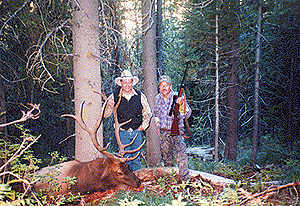 Our hunting area, in the Selway-Bitterroot and Frank Church Wilderness areas of Idaho in the headwaters of the Selway River-Hunting Unit 17, offers some of the finest elk hunting anywhere in the Rocky Mountains. The area also has mule deer, white tail deer, and bear. The season runs from September 15 through November 18. This allows us a variety of hunting, beginning with trophy elk hunting during the rut to late season snow hunts.
GUIDED HUNTS
Eight-day guided hunts run from our main base camp or from a spike camp. We furnish everything except license, sleeping bag, and personal gear. We offer eight-day guided hunts for elk, deer, and bear. We provide a guide for every two hunters. Prices are $3,500 plus sales tax per person. A non-refundable deposit of $850 is required to reserve a hunt. We also offer a guide for each hunter at $3,950 plus sales tax per person. A non-refundable deposit of $1,000 is required for this hunt. Tentative dates for our guided hunts are:
IDAHO GUIDED HUNT DATES
September 14-21
September 23-30
October 3-10
October 22-29
November 1-8
November 11-18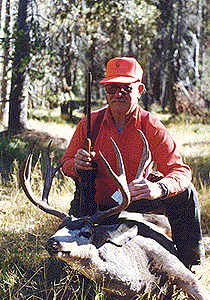 IDAHO DROP CAMP HUNTS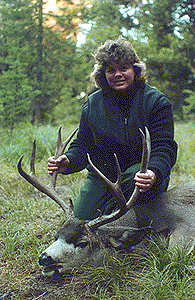 From September 15 to November 18, we offer drop-camp hunts where we furnish tent, wood stove, Coleman cook stove and fuel, one lantern, ax, shovel, bucket, table, and a complete kitchen including cooking and eating utensils for the party. You need to bring only your personal gear and food. We'll pack you and your gear on horseback to your camp, and we'll make frequent checks with you for prompt care of your game or for any other necessity. We do also have radios in our drop camp, so you can have communications with our base camp. Our drop camp for a party of two is $2,000 plus sales tax per person, a party of three is $1,750 plus sales tax per person, parties of 4 or more are $1500 per person plus state sales tax. Each additional day over a ten-day schedule is $100 dollars per person plus tax. A 1/3 non-refundable deposit is required to reserve a hunt.
IDAHO LICENSE AND TAG INFORMATION
whatamelon salts innevape 30ml
A non-resident Idaho hunting license is $141.50, Elk Tag is $372.50, deer tag – $258.50, and bear tag – $31.75. You need to purchase the hunting license and the tag(s) for the animal(s) you want to hunt. A block of licenses is set aside for those hunters who hunt with outfitters; these licenses are available first-come, first-served beginning December 1. We can obtain these licenses for you if you send us a certified check or money order payable to: "Idaho Department of Fish and Game" for the amount of the licenses and tags you are interested in. Hunting Unit 17 will have a choice of A or B tag. The A tag (bull) is good for October. The B tag (bull) is good for September and November. The Clearwater deer tag (either sex) is for Whitetail or Mule Deer. You can obtain license information by writing the Idaho Department of Fish and Game, P.O. Box 25, Boise, ID 83707; or by calling 800-635-7820.
MONTANA GUIDED HUNTS
On our Montana hunts you will be hunting over 1 million acres of the Bitterroot National Forest Hunting Districts 240, 250, 261, and 270.
Your lodging for this hunt will be a cabin with shower, here at our ranch south of Hamilton, Montana. Meals are served warm, hearty, and family style.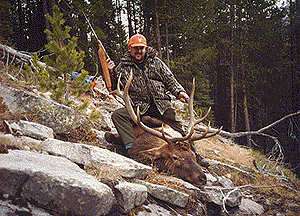 MONTANA GUIDED DATES
October 28 – November 3
November 6 – 12
November 15 – 21
November 21 – 30
MONTANA LICENSE INFORMATION
Montana big game licenses are guaranteed when purchased with outfitter sponsorship and submitted by March 15th. The combination elk / deer big game license is $977.25 and requires outfitter certification of trip. The outfitter gauranteed elk is $1000. Non-resident Black Bear is $350 and non-resident Mountain Lion is $320. Please contact me for details for your Montana licenses.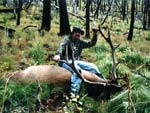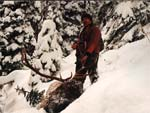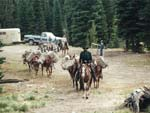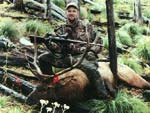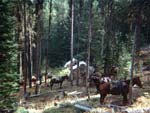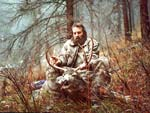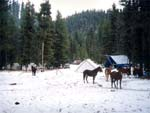 Click on these for bigger picture
Helping you make everlasting memories…

Home Page | Summer Adventures | Hunting | Fishing | References | More Info